This week we invited language teacher, Magdalena Dygala (@magdaspring), to introduce us to Radom, Poland.
Shelly: Which landmark is a must for visitors?
Magdalena Dygala: The Old Town in Krakow with one of the biggest medieval squares in Europe is definitely a must for tourists visiting Poland. You can start your exploration from the historical path of the Polish kings – 'Royal Route' and go to the Wawel Castle where you can admire Leonardo da Vinci's painting 'Lady with an Ermine'. You can also have a nice walk in cobbled streets full of majestic monuments, visit atmospheric cafes and museums.
Shelly: What are popular local dishes?
Magdalena Dygala: Dumplings (Polish PIEROGI) which are made of dough filled with a variety of fillings, for example: meat, sauerkraut and mushrooms, seasonal fruit, buckwheat, sweet cottage cheese or boiled potatoes with fried onions. Check out these dishes here, https://migrationology.com/best-polish-foods.
Shelly: Describe an activity your English learners enjoy!
Magdalena Dygala: Music can serve as a great source of inspiration for your students, evoking wonderful memories and emotions, which is why I love involving my students into creative wrriting activities with music. I ask my students to close their eyes and imagine the best day in their life. After listening to a song (for example 'Over the rainbow' by Israel Kamakawiwo'Ole) , they can draw a picture of what they've just imagined, share it with their partner and write a story. These are some of my students' videos:
https://www.myetpedia.com/using-etpedia-with-trainee-teachers
https://www.myetpedia.com/ways-to-teach-english-through-music
Thank you, Magdalena Dygala, for introducing us to Radom, Poland!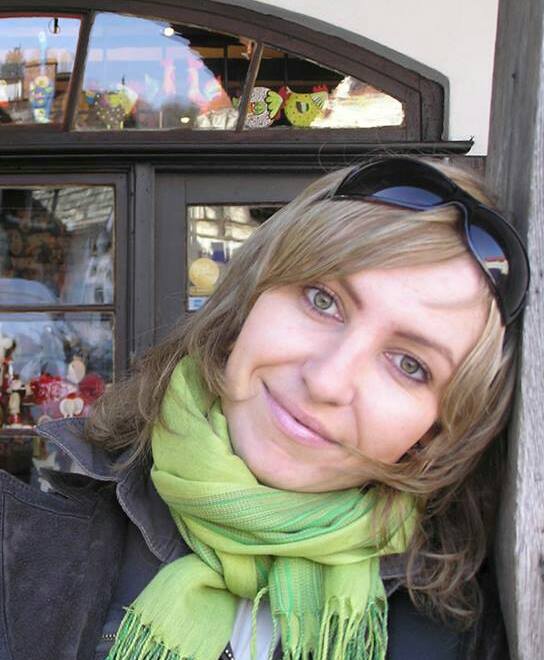 Magdalena (@magdaspring), bio
I'm a teacher trainer at the University of Technology and Humanities in Radom, Poland and also an EFL teacher at Slowacki high school. I've been involved in a PEACE project – Cross Cultural Understanding for the last 10 years, hosting many trainee teachers from around the world in my high school every year.
In 2014 I won the international competition – Headway Scholarship and had a chance to participate in a 2-week professional development course at Exeter College in Oxford. My main interests include: boosting creativity in the language classroom through music and songs, game like activities as well as digital tools. I love reading English books, listening to rock music and travelling. I occasionally blog for ETpedia (created by John Hughes).
She blogs at https://www.myetpedia.com/elt-blog
Learn more about teaching English abroad in Krakow, and teaching English abroad in Poland with American TESOL Certification.